back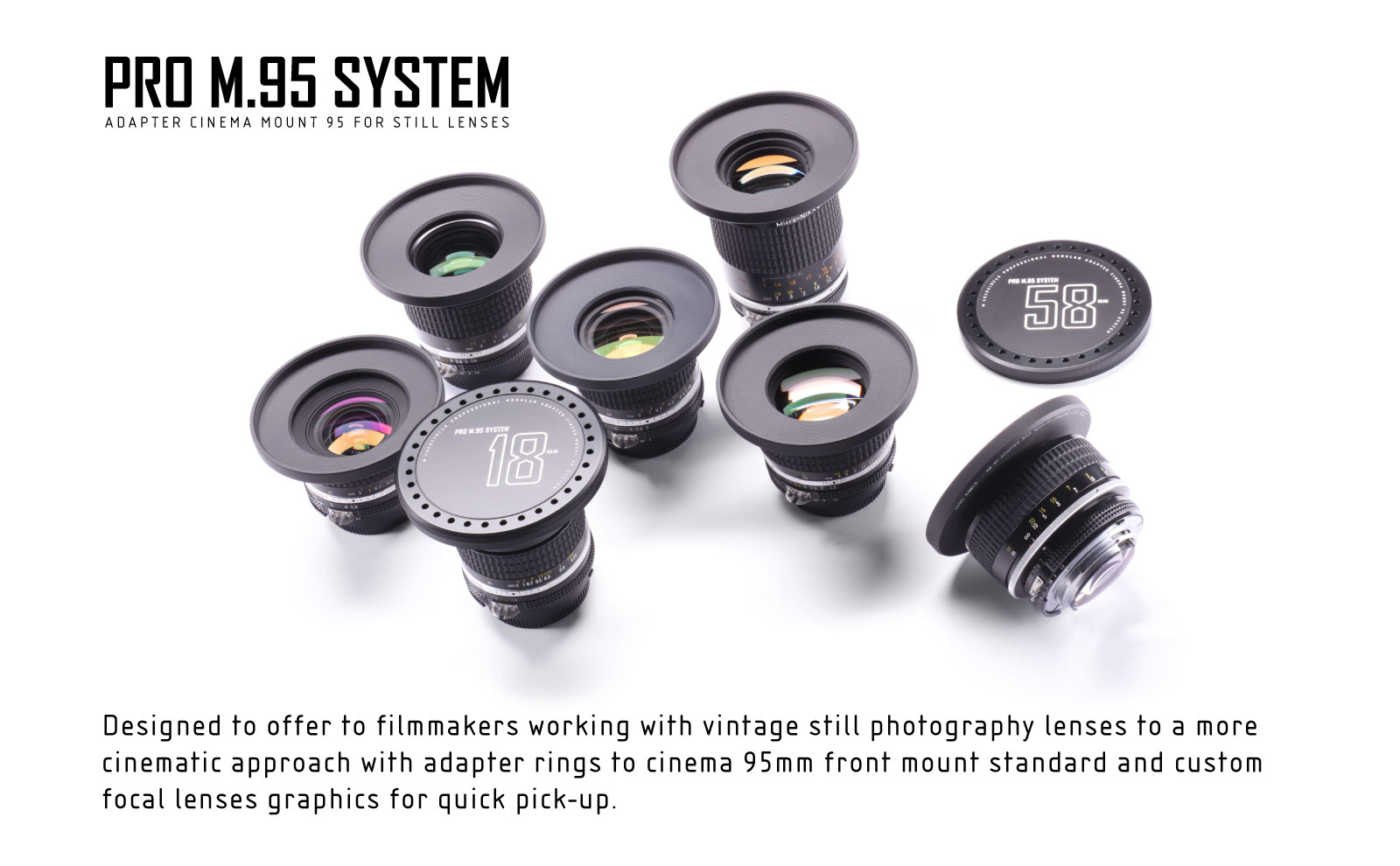 The PRO M.95 SYSTEM by LockCircle is designed for filmmakers using still-photography lenses for motion productions looking for a more organized set-up to speed up their shooting sessions.

A series of threaded Adapter Rings from 52mm to 90mm, brings all the front diameter of the lenses to the Cinema 95 standard front mount making filmmakers life easier.

The Adapter Rings has a standard internal 90mm thread for several different step-down rings to standardize also already owned thread filters.

Circular cnc machined concentric rings are designed, together with the black matte anodized finish, to offer more refelctions control close to the fron lenses.

Custom focal length caps, cnc machined from Delrin with knurled grip are available for most of the lenses, for a quick lens pick-up from the case.