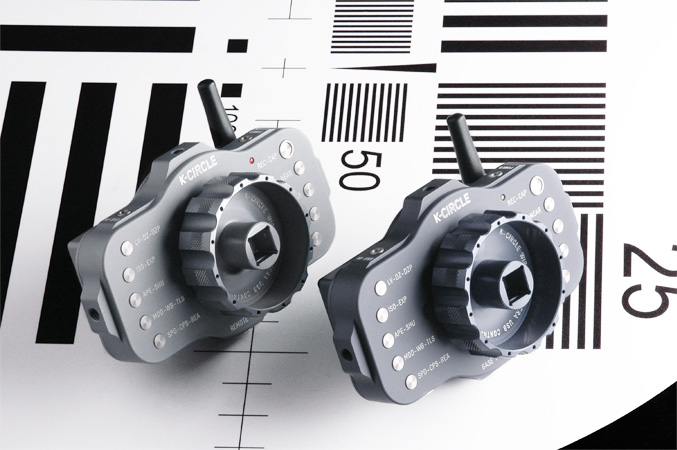 The K-Circle BASE MODULE uses Canon's USB protocol to allow wire control
of a wide range of functions for most of the Canon EOS HDSLR cameras.
Connected to the camera with a mini-B USB cable to Lemo connector can
be used like a remote control (wire) or attached to a rig using a
standard 1/4"-20 mount located on the rear and two sides of the aluminum
CNC machined and anodized enclosure. Works with USB cables
(non-powered) up to 50 ft (15 mt).
The K-Circle BASE MODULE has integrated wireless receiver (remote ready)! Just add a K-Circle Remote Module and go full wireless up to 300 ft (100 mt) with total control of Canon EOS cameras.
The K-Circle uses the autofocus motor in the lenses to control focus,
and the focus feeling is little different than mechanical follow focus work,
but offers the choice to focus during shooting, also programmed focus
positions can be recalled for total shooting creativity.
Live-View and HDMI output works with the K-Circle offering a incredibly
tool for filmmakers and photographers, adding a complete new vision
in movie/photo productions.
Wire and Wireless control of your Canon EOS camera up to 300 ft (100 mt)!