back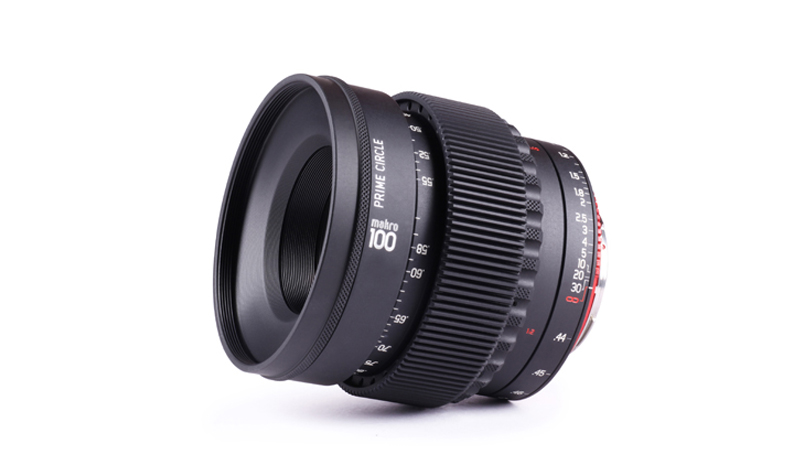 Manual focus and manual aperture. - ZEISS world class optical design. - Harmonious bokeh for magic
out of focus - Cine-style focus and aperture scales on both sides of the lens barrel. - Expanded focus mark
spacing for precise follow-focus. - Calibrated (one to one) focus scales. - Standard cinema 95mm Front Mount.
Full-Frame 24x36 coverage. - Canon EF/ Nikon F mount. - Available with metric or imperial scales.


Excellent image quality

The Makro 100mm lenses offers the highest possible standards in terms of performance, reliability and, of course,
image quality. Quite simply, they are superior in every way. You can count on highly advanced flare control for crisp
and brilliant images, for example. And virtually zero geometric distortion, ensuring precise accuracy when reproducing
shapes especially useful when photographing products and architecture.

Precise manual focus / extended follow-focus action

Manually focusing a lens means controlling the image result from your fingertips. A good ergonomic design makes
all the difference. The Makro 100mm lenses stand out with their large rotation angle which enables precise focusing.The geared barrel is engineered to control follow-focus from minim distance to infinity focus.
Changes are immediately visible in the viewfinder. The high-quality focusing mechanism moves smoothly without play,
thus also supporting the intuitive interaction with the focal plane. The precise engraving in meter and feet, provide additional support for manually focusing.

High-quality all metal mounts

Noticeable quality and high value stability qualify PrimeCircle lenses for decades of intense use. The high-quality
craftsmanship of the all-metal mounts, the easy-to-grip metal focus and aperture ring and the robust front bayonet
and filter threads ensure an amazing photographic experience.

Floating Elements Design

Today's camera technologies and high-resolution sensors demand continuous improvement of lens performance.
Thanks to the use of the latest floating element design principles, optical aberration effects in the Makro 100mmlenses are reduced to a minimum throughout their entire focusing range. This is achieved by variation of the axial distance
between individual lens elements or groups. This adjustment of the lens-to-lens distance is coupled to the distance
setting to ensure correct compensation at all times. The mechanical construction of these lenses is extremely complex
and they must be assembled with utmost precision.